Corona self tests in large volumes for your co-workers, pupils and family
Antigen self tests, free next day delivery
We already delivered more than 120.000 DeepBlue self tests in 2022
All our tests also work for the Omikron variant
New since 1/2: individual packaging
Corona-test.be, Official B2B supplier of antigen self tests of DeepBlue
What We Offer (free next day delivery)
CE Approved self tests (prices VAT inc.)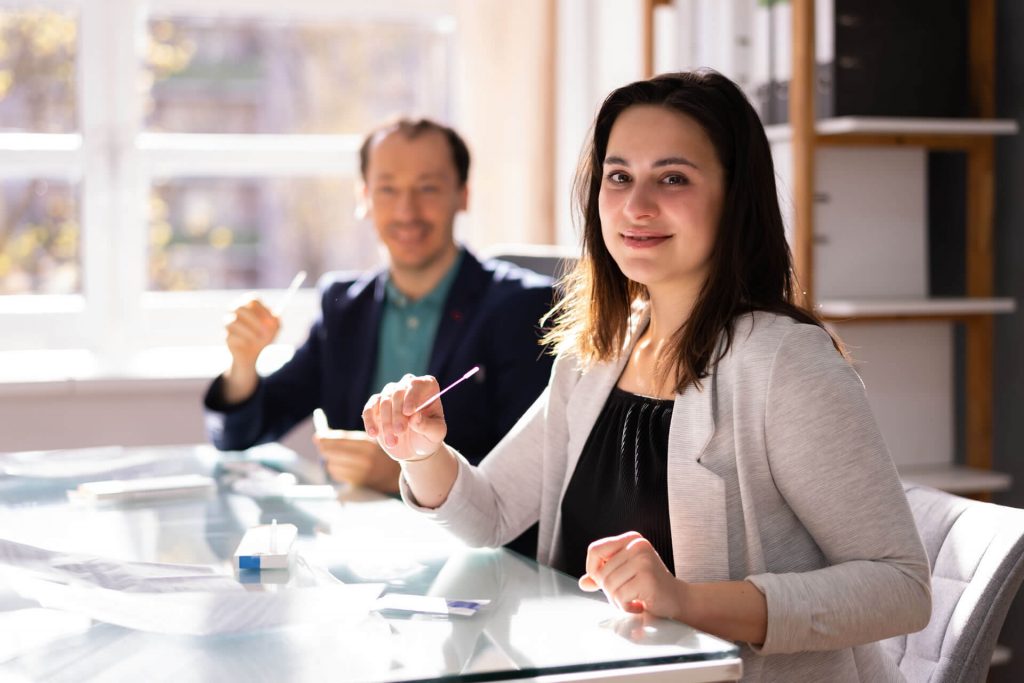 Step up your game and do the test
Getting a pandemic under control takes years
Self tests: an important weapon against the corona virus.
Need a more reliable PCR test, without the wait?
The automatic Nucleic Acid Analyzer, working with microfluidic chips, adopts multiple advanced technologies, including nucleic acid extraction, nested isothermal amplification, and real-time confocal fluorescence detection in a fully automated manner. It is specifically made to seamlessly work with a fully integrated disc chip to perform the fast and accurate testing for SARS-CoV-2.
Contact us for more information and your personal offer
We'll Get Right Back To You